Step 1. Navigate to www.Lamar.edu, click on LU Connect (top left)
Step 2. Click the red box for Student, Click the black box for Faculty / Staff
Step 3. Click on SELF - SERV BANNER and log in using your Lamar ID and 6 digit PIN: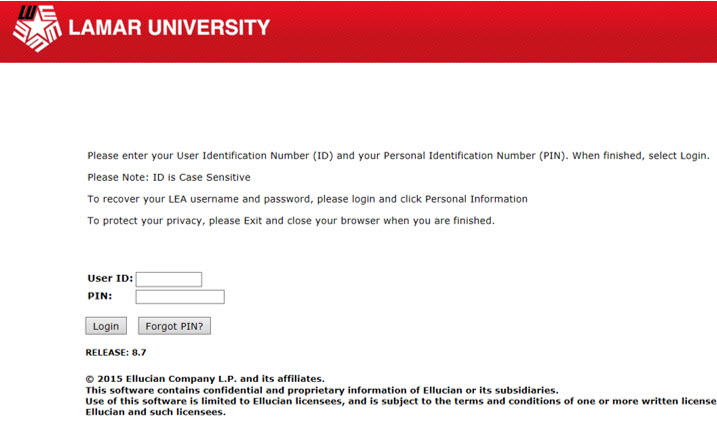 Step 4. Select Personal Information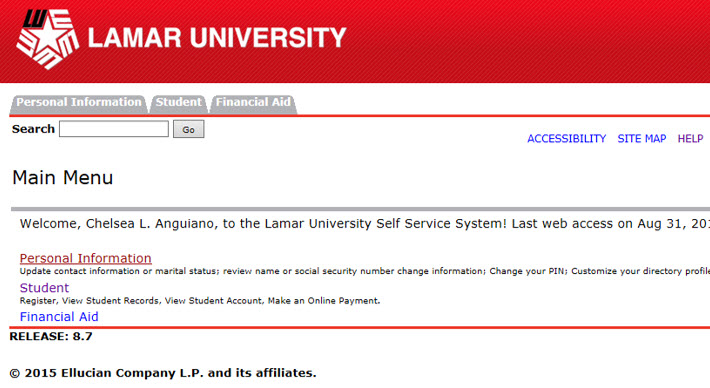 Step 5. Click Change PIN or Recover LEA username and password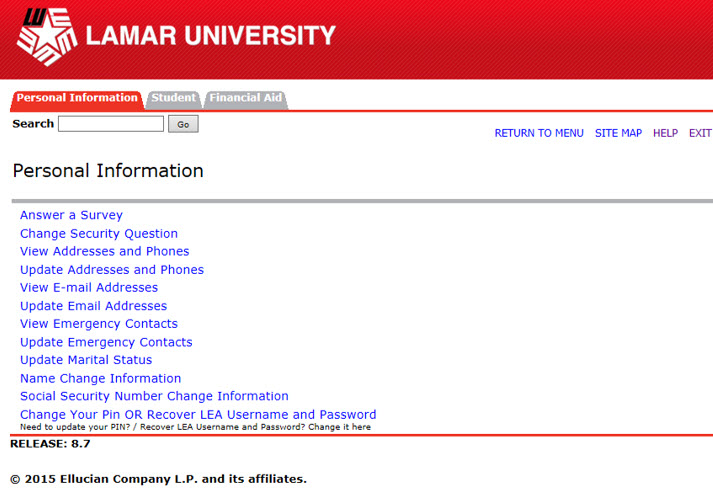 Step 6. Scroll Down to recover your LEA username and password and click Give me a Temporary Password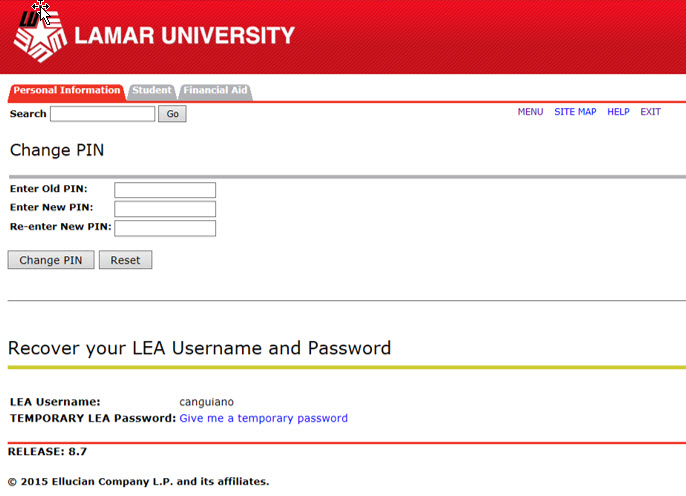 Note: A pop-up box will open and display your temporary password Read the box carefully and WRITE down your username and password.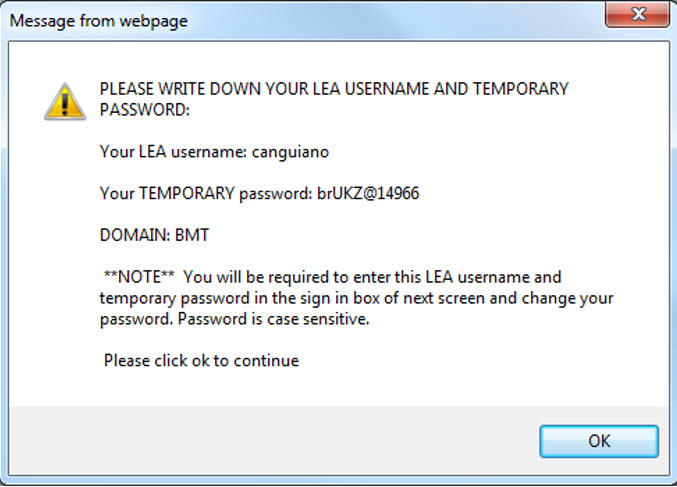 Step 7. Click OK and you are redirected to a site to change your password
Step 8. Type your Username and Temporary Password into the Sign in and click Login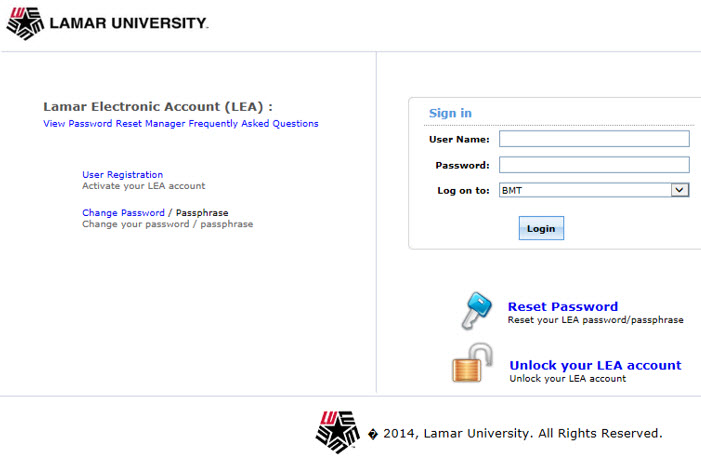 Step 9. Type in the Temporary Password into the Current / Temporary Password box
Try "Lamar2015!" if you are having trouble coming up with a password
Step 10. Create a new password and type it into the NEW PASSWORD box and CONFIRM it.
The new password must meet all the requirements.
It must be at least 10 characters in length, include an uppercase, a lowercase, a number, and a special character (anything above the numbers).
Once your password has been successfully changed, you will receive a green box with Successfully Changed! in it. If you do not successfully change your password, you will receive a red box indicating what part of the password change policy you haven't met.
Step 11. After you have changed your password, you can log into MyLamar Gateway.